How to Draw a Cartoon

Free Graphics

Purchase Products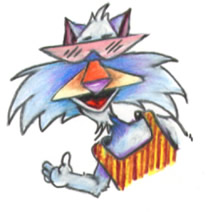 Artist in Residence

Home Page

Gary Harbo: About the Author
---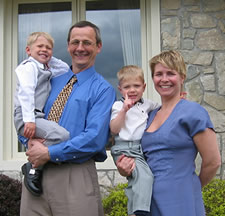 Gary Harbo was raised in Lynd, a farming community in southwestern Minnesota. This quiet little town of 200 people was a great place to grow up in and learn about life. Gary loved playing baseball, basketball and football, as well as reading and drawing. When Gary was 9 years old, his parents began to save his drawings and encouraged him to pursue his talent. To this day he hasn't forgotten how great it felt to have his drawings hanging from his parents walls. His love of drawing resulted in several first place finishes in art competitions for his wildlife colored pencil illustrations.

All through life Gary has been successful because the good Lord has blessed him with a great imagination and the wonderful ability to look at life through the eyes of a child. In 1990 he created cartoon characters that were loaded with personality. His children, Kari and Gary II, were at the root of this inspiration. In 1991, at the age of 33, Gary left the corporate world and jumped head-first into the magical world of children's books. Since then, Gary and his wife Barb have added two boys named Grant and Gavin. Gary has used all of this motivation to write and illustrate 25 books. His most recent books are; My New Friend, Bad Bart's Revenge, Bart Becomes a Friend, The Great Train Ride, The Black Hills Adventure, The Northern Woods Adventure, The Rocky Mountain Adventure, Where Is My Sister?, Santa's Secret Gift and Hey Little Buddy, What Did You See? Gary's latest drawing book contains art lessons on how to draw the cool cartoons that he has created over the years. It is called How to Draw 104 cartoons with Gary Harbo. These action-packed adventures and drawing book are bringing smiles to hundreds of thousands of children across the Midwest.

As an author and illustrator Gary has taught art lessons to over 300,000 elementary school children. His talks include; Keynote Speaker for the International Reading Association Conventions, Chapter One Parent/Children workshops, Guest Author for Young Authors Conferences, as well as Author-in-Residences for hundreds of schools all across the country.

For information on how to request Gary to share his talents at your school, check out the artist in residence programs and then call 651-450-7427 or e-mail gharbo@garyharbo.com. Gary also does free art lessons every month on this web site - check it out!