How to Draw a Cartoon

Purchase Products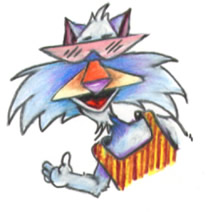 Artist in Residence

About the Author

Home Page

Gary Harbo - Artist!
---
These pictures were created by Gary Harbo especially for elementary schools.

Schools are welcome to use these graphics on their web pages.
Only these specific graphics may be used, not the graphics along the side or on other web pages.
Please do not remove the copyright signature.
Do not include in any other clip art collection.
As a courtesy, acknowledgement of the source and a link back to Gary Harbo's home page would be appreciated!
---
Graphics below are for display purposes only.
Click on the image you want and then save to your computer.