Gary Harbo's Motivational Session 2
Advanced Art Lesson: Three Dimensional Book Illustration
---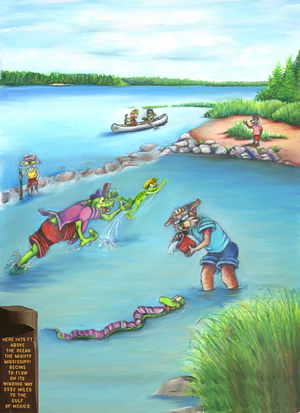 ---

Purpose: Build on the first art lesson and continue to develop additional skills
The first art lesson (

see Session #1

) provides students with skills required to create their own cartoon characters. This lesson will build on that foundation by exploring techniques for creating three-dimensional bodies for characters, as well as motion, color and background.
Program: Demonstration of the tools required for a successful book illustration
This presentation includes the step-by-step process involved in creating a successful book illustration. Each child will participate in a 55-minute advanced art lesson where they will create a design for their character's three-dimensional body, add a face to their body, learn techniques for clothing, learn how to make a background and how to add motion and appropriate color to their drawing.
Cost: $500 per day (maximum of 4 presentations per day) plus 50 cents per mile

For available dates or to set up a visit please contact Gary Harbo:
Kutie Kari Books Inc.
4189 Ethan Drive

Eagan, MN 55123
---
"This was an incredible presentation!"
(Lake Superior Elementary)
"Thank you! It was inspirational to the children (and me too!)"
(Jefferson Elementary)
---
Schools Visited | More Testimonials
Workshop #1