He Gave Us His Word
---

This is Chapter 2 by Gary Harbo

2. Where to Look?
If you read the Word of God you'll see the presence of our Lord and Savior, Jesus Christ, throughout recorded history.
Revelation 19:13 He was clothed with a robe dipped in blood, and His name is called the Word of God.
You can't help but find Jesus, for Jesus is the Word of God. Now you may ask, Was Jesus really there at the beginning of the world? Let's again check out the opening of John's gospel, which points to Jesus as the Word, and that He lived before He was born.
John 1:1,2 In the beginning was the Word, and the Word was with God, and the Word was God. He was in the beginning with God.
One would think that if a convincing case was going to be made for Jesus Christ our Savior, one would drop anchor in the lessons of the New Testament and not pull up that anchor until their nets of faith were filled to overflowing with the Word of God. After all, this area of the Bible is rich with documented stories and testimonies regarding the sightings, parables, miracles and teachings of Christ.
This is all very true, however, my faith grew exponentially once I learned about Jesus in the Old Testament. That's right, the Old Testament. In this beloved document there are over three hundred clear prophecies describing Jesus' pre-existence, ancestry, birth, character, ministry, death and resurrection. And what is most stunning is that every one of these prophecies has been proven to be accurate right down to the very last detail. That's right. It has never been proven wrong! Not once!
Believe me, it's not because enough people haven't tried. Just look at the published fairy tales; The Da Vinci Code, the writings of the "Jesus Seminar," the "New Age nature based faiths." All are written with deception and slight of hand, mixing a little truth in with a vast amount of lies. But none of this deception stands up to the light of truth. It only works in the darkness of deception. Satan himself has a vested interest in propagating any perceived fallacies that may have been recorded in the Old Testament. He has an army of intellectual atheists pounding the pages, pouring over the Word, drooling in anticipation of finding any inconsistency. Yet, over the course of thousands of years, we have nary a fallen prophecy, but only a fallen angel. They are leading a pack of angry fools, gnashing and gnarling over the book of truth.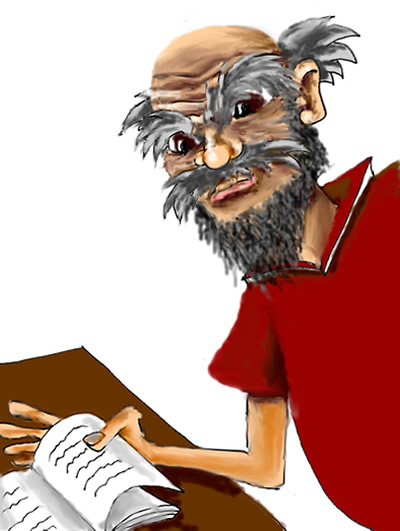 My friends, when I realized that God told us about His Son and our means of Salvation in infinite detail, hundreds and even thousands of years before it came to pass, that's when my heart grew calm and my faith grew strong. For me, once I came to know the Word of God, my faith passed over the threshold of uneasy belief and turned into the living truth. It became the Word of God. Praise be to God, for his Word is alive. Catch it if you can. You will never see things the same way again. The Holy Spirit will see to it.
Please hang on while I pluck eight simple prophecies out of more than three hundred and make an ironclad case for our Wonderful, Counselor, Heavenly Father, Mighty God, Prince of Peace. You may think that I will take the strongest eight prophecies, but you would be wrong. I'm leaving the stupendous prophecies alone. If I used them, it would be too easy. For example, how can you argue with the power of a prediction which tells of a virgin, who will conceive a child. (Prior to In Vitro, have you ever seen a virgin conceive a child?) And not only that, but it will be a Son, and He even gives us the name:
Isaiah 7:14 Therefore the Lord Himself will give you a sign: Behold, the virgin shall conceive and bear a Son, and shall call His name Immanuel.
That my friends, is from the powerful prophet, Isaiah, and his prediction occurs over seven hundred years before Christ appears on the scene. Did you notice that Isaiah didn't say, "The Lord may give you a sign; The virgin may be with child and might give birth to a son, and perhaps call him Immanuel." (By the way, Immanuel means, God with us.) No! He did not hedge his bet. Our God is definite in His Word. This will happen! In the book of Isaiah alone, we could study scores and scores of incredible prophecies regarding our Lord and Savior. Isaiah's vast multitude of prophecies are crystal clear and truly astounding, yet he wasn't alone. God used over twenty prophets to splash the good news all across the Old Testament. Again, I am not taking the strongest prophecies to make my case. Trust me, if you fully appreciate these following eight predictions, you will be completely overwhelmed with the other remaining three hundred prophecies which concern Christ's first visit as man.
Only God could make the following statement concerning His word and live up to it:
Isaiah 46:9-10 "Remember the former things of old For I am God, and there is no other; I am God, and there is none like Me, Declaring the end from the beginning, And from ancient times things that are not yet done, Saying, 'My counsel shall stand, And I will do all My pleasure."
This kind of certainty has to drive Satan and his followers crazy.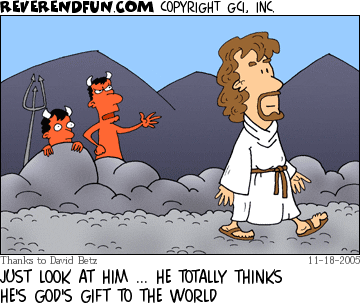 Click here if you'd like to read the foreword
Click here if you'd like to read chapter 1
Click here if you'd like to read chapter 3
Click here if you'd like to read chapter 4
Click here if you'd like to read chapter 5
Click here if you'd like to read chapter 6
Click here if you'd like to read chapter 7
Click here if you'd like to read chapter 8
Click here if you'd like to read chapter 9
Click here if you'd like to read chapter 10
Click here if you'd like to read chapter 11
Click here if you'd like to read chapter 12