He Gave Us His Word
---

This is Chapter 7 by Gary Harbo
7. He Would Ride into Jerusalem on a Donkey
Now let's study a passage from Zechariah. He was considered a minor prophet, but what a misnomer! Zechariah gave us incredible prophetic details regarding the last days that Jesus Christ spent on earth as a man. When you read these scriptures, please keep in mind that they were given to us 520 years before the birth of our Lord Jesus.
The third of the eight prophecies will predict that the King of our salvation would be righteous and having salvation and that He would be riding on a donkey. Zechariah predicts this 520 years before Christ.
3. Zechariah 9:9 "Rejoice greatly, O daughter of Zion!
Shout, O daughter of Jerusalem!
Behold, your King is coming to you;
He is just and having salvation,
Lowly and riding on a donkey,
A colt, the foal of a donkey."
What exactly is Zechariah telling us? The nation of Israel, and specifically, the city of Jerusalem will be able to witness the coming of the Messiah as He enters in all of his power and glory. What should the witnesses of this event do? How should they react?
"Rejoice greatly, O daughter of Zion!
Shout, O daughter of Jerusalem! "

We can see how the prediction of the glory of His coming should cause a massive celebration in the land of Israel and that it will occur right in Jerusalem herself. What a day! But how does the King of Kings come into Jerusalem and what is He bearing? First let's consider what power and authority this majestic King has.
"Behold, your King is coming to you; He is just... "
Let's see how Webster's New Collegiate Dictionary i.e. (p. 623) defines just;
"acting or being in conformity with what is morally upright or good: RIGHTEOUSNESS"
Back to Webster's New Collegiate Dictionary i.e. (p. 990) for righteous;
"acting in accord with divine or moral law; free from guilt or sin."
Now let me ask you a simple question. Over the course of all history, how many kings could say with a straight face that they were free of guilt or sin? Many could try and claim that they were acting with divine or moral law, but how many were sinless? Not even the great King David, a chosen favorite of God, could claim to be sinless. Just research Bathsheba. How many sinless kings? The answer would be a grand total of one. The one and only Son of God, Jesus Christ.
Back to Webster i.e. (p. 1014), for salvation.
"Deliverance from the power and effects of sin."
The deliverance from the power and effects of sin can only come from the Son of God. For the only one who can deliver from the power and effects of sin is one who is without sin. We know that this requires Deity, because all man suffers under sin. Adam and Eve fell to this temptation and committed the first sin.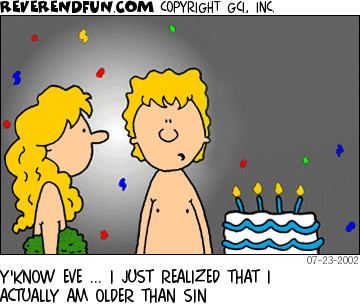 They have since passed this along to us and it is, in fact, in our very nature. We cannot deny it. The vicious cycle could only be broken by God offering His Son to mankind for the sole purpose of suffering on the cross and bearing the inequity of us all. Like it our not, Satan is a major player in this world. God will allow this to continue until a time of His choosing, when He will send his Son back down from heaven in all His glory and power to finally capture Satan and throw him into the pit. Our only salvation comes from the compassion of our God and the righteousness of our Savior. Zechariah is telling us that the Son of God will come to Jerusalem bringing righteousness and salvation. He tells us this 520 years before Jesus is born.
So what kind of an entrance is the Messiah going to use to mark the culmination of this historic event? Remember, this is the King of Kings coming to claim His rightful crown by making His entrance into the land of Judah and into the city of Jerusalem. Think of the crowd clamoring for the opportunity to see this mighty power who is righteous and has the gift of their salvation. I could just visualize this awesome leader on a mighty white stallion, or perhaps in a specially built carriage pulled by a powerful team of horses. I could even see a beautifully designed altar carried on the backs of a multitude of people, just like in the days of the powerful Egyptian Pharaohs. What a tremendous sight this climatic moment would be. But wait a minute! That is not how God is telling us that it would come to be. Through Zechariah, God reveals that His Son is not coming into Jerusalem in blazing glory. At least not this time around. Instead He will be:
"Lowly and riding on a donkey, A colt, the foal of a donkey.."
Just consider the implication of this entrance. Our righteous King, having the salvation of all His people literally in the palms of His hands, is about to make His victorious entrance in all His glory. And how shall He do that? Zechariah tells us He will be lowly and of all things, riding on a donkey. In fact not even a strong donkey, but a colt, the foal of a donkey. This was a sign of coming in peace.
Could you imagine me predicting that 520 years from now the leader of the free world, after crushing the corrupt world dictator, will march triumphantly through the streets of New York City in a humble Volkswagen Bug or, even better, a go-cart?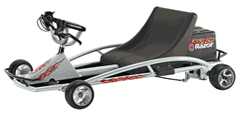 Or if you are smitten with Hollywood, try to imagine the entrance for the winner for a lifetime achievement award for Best Actor during the last 520 years. Try to picture this larger-than-life personality arriving at the Academy Awards. Could you imagine the size of the limousine and the gaudiness of the red carpet treatment? Who knows what possibilities might exist for gaudy transportation 520 years from now? Our Lord is telling us that it will not be gaudy or powerful. The accuracy of the fulfilled prophecy is bizarre.
Our Lord wants to impress upon us the unlikely possibility that His prediction would be easy to fulfill. He wants us to know that He is setting the cards against His chances of successfully delivering His Word. In fact it is absolutely impossible to imagine the likelihood of all 300 of His predictions pertaining to His Son coming to pass. But come to pass they did. Down to the smallest detail. Even down to the point where Jesus's disciple finds a donkey tied up in Jerusalem just like it was prophesied. In the ultimate understatement of power, the righteous King of salvation will make his entrance into Jerusalem lowly and on the back of a donkey.
Let's consider my weight of one in 10,000 against this prophecy coming to pass. Is that reasonable? It was foretold that this King was to enter Jerusalem. How many cities are in the world? At least 10,000. But we are told even more. He must enter riding on a young donkey. Out of all the billions of people in the world, how many have entered a city with a crowd of spectators shouting Hosanna in the Highest? How many of those holy kings came into Jerusalem with the power of righteousness and salvation? I think one in 10,000 is a very conservative number against the odds of that happening.

Click here if you'd like to read the foreword
Click here if you'd like to read chapter 1
Click here if you'd like to read chapter 2
Click here if you'd like to read chapter 3
Click here if you'd like to read chapter 4
Click here if you'd like to read chapter 5
Click here if you'd like to read chapter 6
Click here if you'd like to read chapter 8
Click here if you'd like to read chapter 9
Click here if you'd like to read chapter 10
Click here if you'd like to read chapter 11
Click here if you'd like to read chapter 12