June 18th: Surgery to remove one tooth, the right tonsil, and 39 lymp nodes went well. 11 were cancerous. Turns out it was stage 3 cancer. Thank God my wife took me to the emergency room at the VA as soon as she noticed the bump on my neck.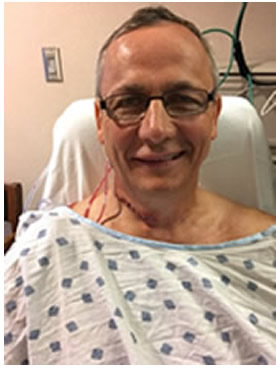 Ended up going to Rochester Mayo Clinic for the robotic tonsil removal. God has blessed me with great surgeons at Mayo for surgically removing all of the cancer hot spots.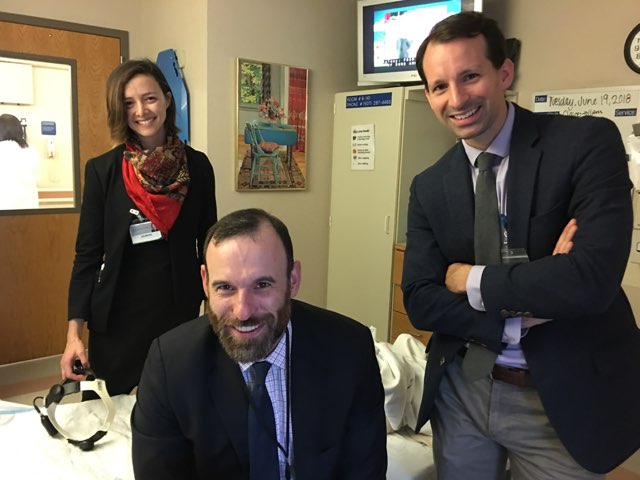 Dr. Price did the robotic tonsil surgery. Dr Barnes assisted
10 days later, June 28th...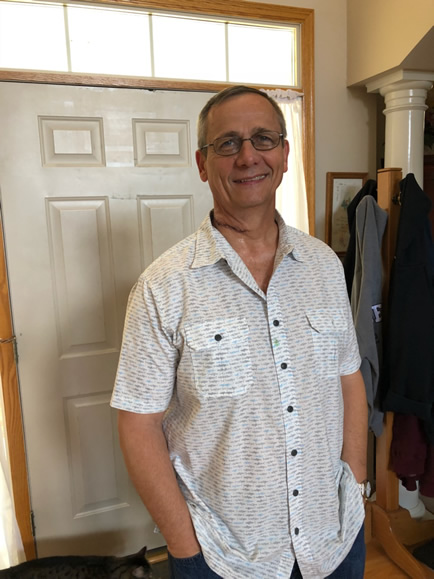 Feeling much better. Can swallow without pain now. Praise God! Thanks for all the thoughts and prayers.
July 18: Feeling great! I have been able to attend 3 shows for book signings. Love selling my new ABC book! It came out the week before my surgery. I am scheduled for chemo and radiation beginning on July 23rd. I qualified for a special treatment with Mayo clinic. It is 2 weeks long and has radiation twice a day. I may be back in full force sooner than expected. Praise God!
July 23rd: Started chemo and 2 radiations per day. It went great! Nine more days to go.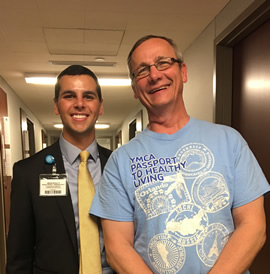 Dr. Jethwa is my Onocologist.
Sharp guy!
July 30 : Last session of chemo is done!
July 31: This is some of the team that does my twice daily radiation. I only have 3 more days left.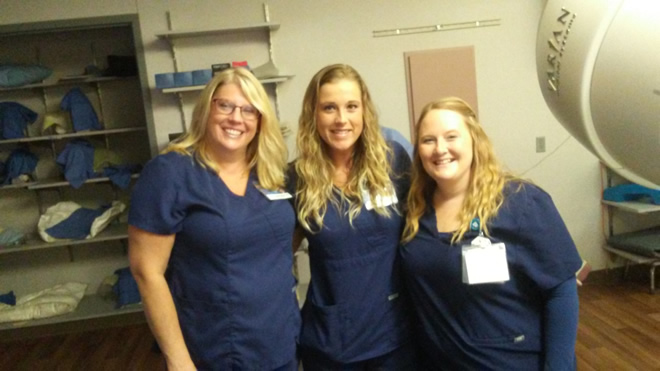 Heather, Bailey and Sara. All the nurses are first class and so positive.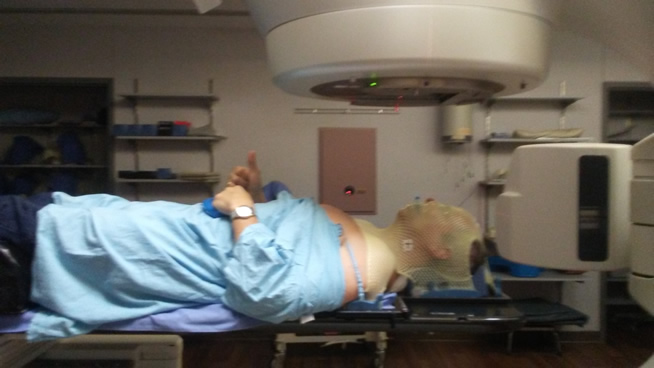 This is the mask I have to wear in order to keep me from moving during radiation. It fits tightly on the face and then it is secured to the table by latches. I'm very claustrophobic in nature but it is only for about 6 minutes per session. Besides, I just close my eyes and recite scripture verses that I have memorized. It gives me great comfort.
August 3: Last radiation treatment is done! I am done killing cells and will now let God begin to heal and grow cells. I went from 220 lbs down to 190. I guess this was not all bad :)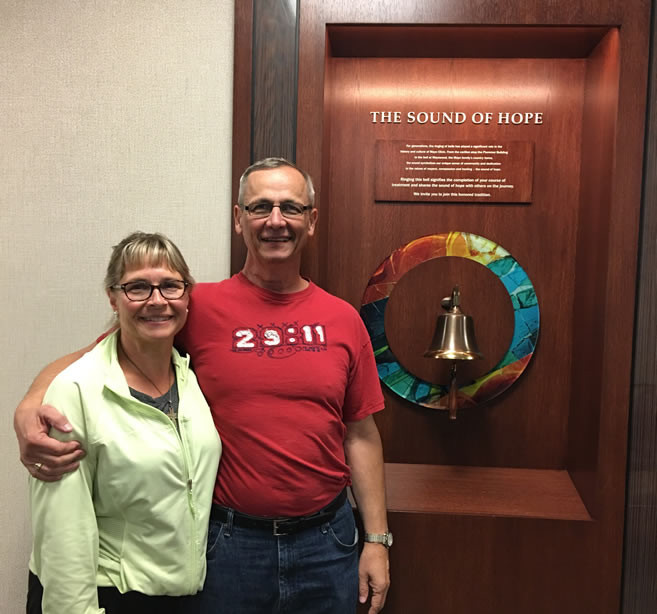 My wife Barbara and I ringing the bell to celebrate the last treatment.
She has been a huge blessing in my life and this was just a continuation.

I wore my Jeremiah 29:11 shirt:
"I know the thoughts that I think toward you, says the LORD, thoughts of peace and not of evil, to give you a future and a hope."
I know that verse was directed toward Israel in the Old Testament, but God has a plan for each and every one of us as well. He wants to give us eternal peace and comfort through faith in His Son Jesus Christ. Once you trust Christ as your Lord, then He will be your personal savior. That's when we get the real peace with God knowing that we are no longer enemies but sons and daughters.
Romans 5:1 "Therefore, having been justified by faith, we have peace with God through our Lord Jesus Christ..."
Thank you all for the thoughts and prayers. It meant more than you will ever know.
Gary